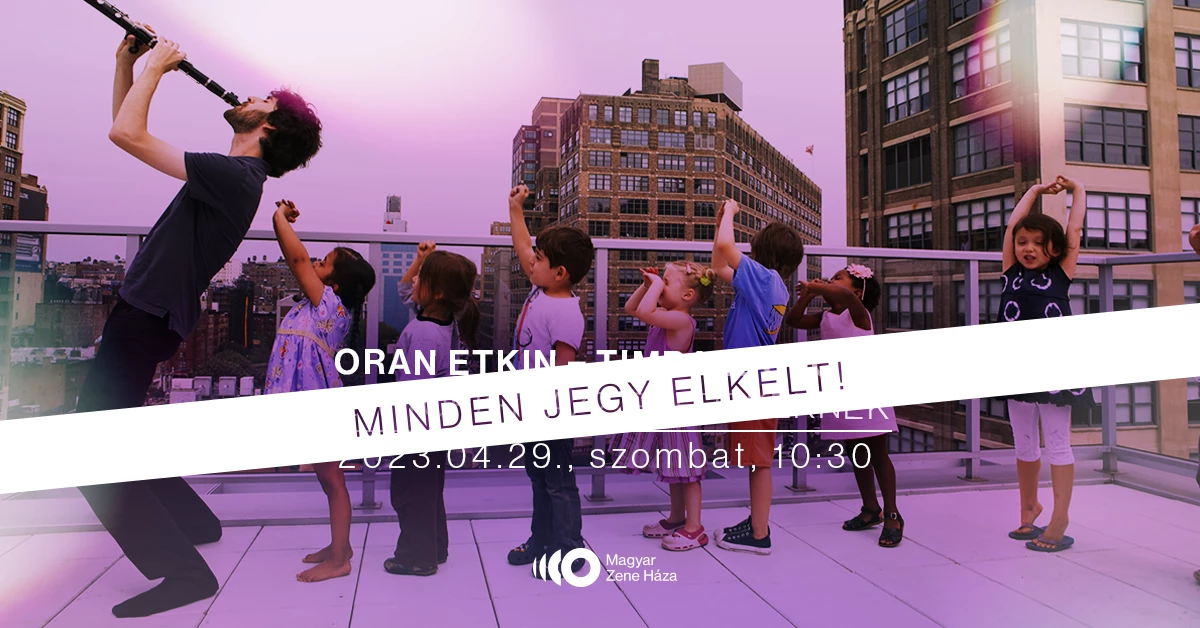 SOLD-OUT - Oran Etkin – Timbalooloo
New York jazz for children
Sold Out
Type:
Family events
Concert
Special programs
Genre:
Junior/family
Interactive
House of Music Hungary production
---
clarinet, speaker
Oran Etkin
vocals
Artemisz Severinghaus
SOLD-OUT - Oran Etkin – Timbalooloo
Both Zoltán Kodály and his famous music teacher pupil Klára Kokas believed that children should always be given the highest quality music possible, whether classical, folk or contemporary. They sincerely believed that children could understand the artistic quality of music. This is also a guiding principal for family events at the House of Music, and although we are not aware of any quotes from Zoltán Kodály or Klára Kokas referring to jazz music, we believe that Oran Etkin's Timbalooloo programme, which will be visiting us in April, would meet their expectations.
Oran, one of the best jazz clarinettists in New York, is not seeking to impress the audience of the jazz clubs of Budapest, but rather to attract the youngest age group to the world of jazz, instruments and music in general, in collaboration with the crème de la crème of the jazz scene in Hungary. Music from giants such as Herbie Hancock and Tito Puente will be performed in an unconventional way: sitting on the floor, waking up the instrument, singing together or even with choreographed dancing. Although Oran doesn't speak Hungarian, he is sure to find a way to reach the children with the help of his colleagues and the universal language of music. He has already travelled halfway around the world for a reason, and after Zimbabwe, the Czech Republic, Turkey and China, he is finally visiting Hungary!