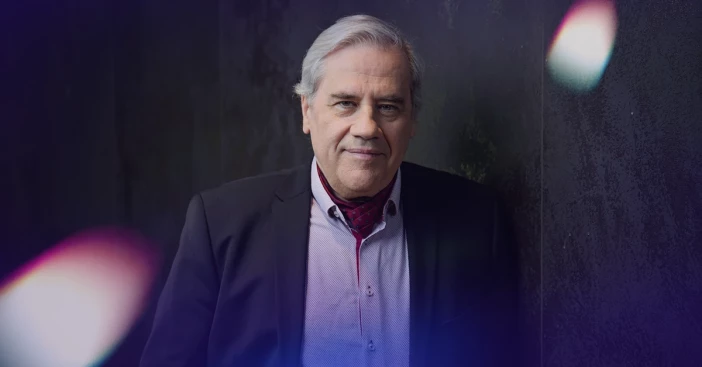 Subjective! András Batta's series - Addio!
Buy Tickets
Type:
Educational
Special programs
Program series
Genre:
Classical/Contemporary
House of Music Hungary production
---
Subjective! András Batta's series - Addio!
'Saying goodbye is like dying a little...' - we often quote it, although we can't remember who. A beautiful French poem begins like this. There is a line: 'One leaves a little of oneself behind'. In today's subjective musical contemplation, I am searching for what the composers of these wonderful farewell songs left behind. For it was the great composers who could truly say goodbye, in all genres and at all ages. Dufay, Schubert, Mozart, Verdi, Wagner and others - they all said goodbye in different places, to different things. But they all have one thing in common: they are poignant, mystical moments. It is true here that 'serious' music is also 'sad' music - as the 'light' musicians sarcastically claimed. Of course, they also often said goodbye in their works, and how beautifully! The second part of the 'Subjective' series is about farewells. The lecture will be held in hungarian.
I have deliberately left the words 'music history' out of the title. Although, of course, in my own case it is the basis of everything: my studies and more than 40 years of teaching. For me, however, music history is increasingly becoming a tool to see and, above all, to hear behind all great music and, inspired by the music, to imagine things that may or may not be true, but which enhance the experience of the encounter.
Subjective? Clearly it is: subjective fantasy in moments that only this deep and soaring art can create. I invoke words to accompany music, but the point lies in the gestures and in the experience of listening to music together. My aim is to draw the mysticism of music into an educational ritual. Those who want to learn from it are able to, of course, but the journey itself is more important, the thing that leads to the music and through it to its secrets. Let's slow down time together for a fleeting yet timeless hour.
Language: hungarian