Bourbon Ensemble - Baroque Christmas
Tell me, Daphne! - The world of forest beings through the works of Purcell, Vivaldi and Couperin
Sold Out
Genre:
Classical/Contemporary
House of Music Hungary production
artistic direction, recorders, oboe
Manuela Maria Mitterer (AT)
baroque violin
Robin Peter Müller (D)
viola da gamba
Amarilis Dueñas (E)
harpsichord
Magdalena Hasibeder (AT)
Composer: Henry Purcell
Symphony while the swans come forward
Composer: Francois Couperin
Le rossignol en amour
Composer: Jacob van Eyck
Doen Daphne d'over schoone Maeght
Composer: Gill Farnaby
Tell me Daphne
Composer: Antonio Vivaldi
Il gardellino
Composer: Jean de Cambefort & Jean-Baptiste Boësset
from the Ballet Royale de la Nuict: Ouverture & Entrées
Composer: Henry Purcell
Music for a while, Dance for the Fairies, Dance for the followers of the night, Hornpipe
Composer: Francois Couperin
L'apotheose de Corelli
Bourbon Ensemble - Baroque Christmas
The show Tell me, Daphne is based on the concept of baroque masks: the various melodies and themes create an ambience that will transport its audience into a new musical world. The BOURBON ensemble guides concertgoers to the mythological sites of the Baroque. Daphne, the nymph who had to transform herself into a laurel tree to escape Apollo, is the principal inspiration for many Baroque compositions. Just like music from Farnaby or van Eyck, the programme for this concert paints a musical forest around the nymph. Alongside Daphne, Antonio Vivaldi's nightingale sings exquisitely, Purcell's swans swim elegantly by, and Boësset's Night Symphony surrounds it all. The trio sonata L'apotheose de Corelli, composed by Francois Couperin, takes us to Mount Parnasse, home of the god of music and the arts, Apollo.
BOURBON combines genius, virtuosity and knowledge. All three pillars are combined in every soloist who forms part of this youthful ensemble. The artistic director, Manuela Maria Mitterer, pushes the boundaries in creating the right sound and shows that focus on current affairs, whilst also paying close attention to musical and historical grounding. BOURBON's character lies in its versatility and deep commitment. In 2019, the ensemble made its debut at the Dresdner Musikfestspiele.
Photo credit: Robin Müller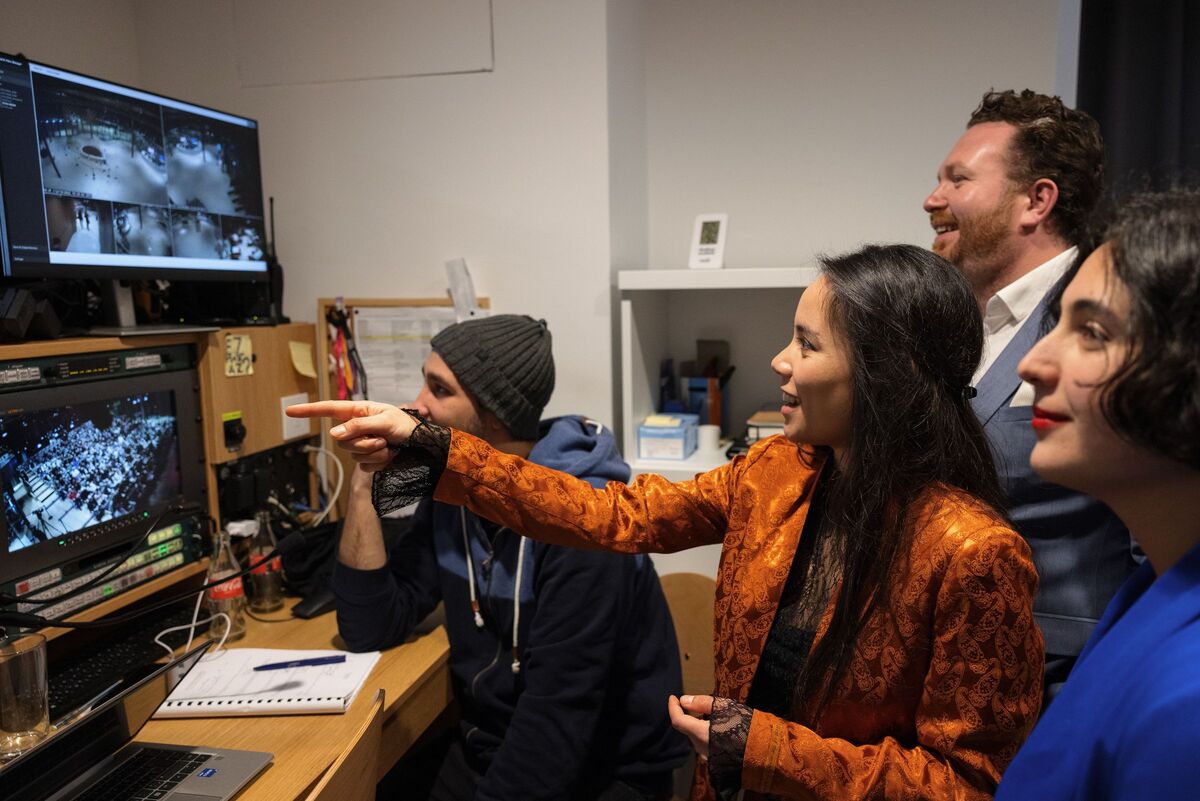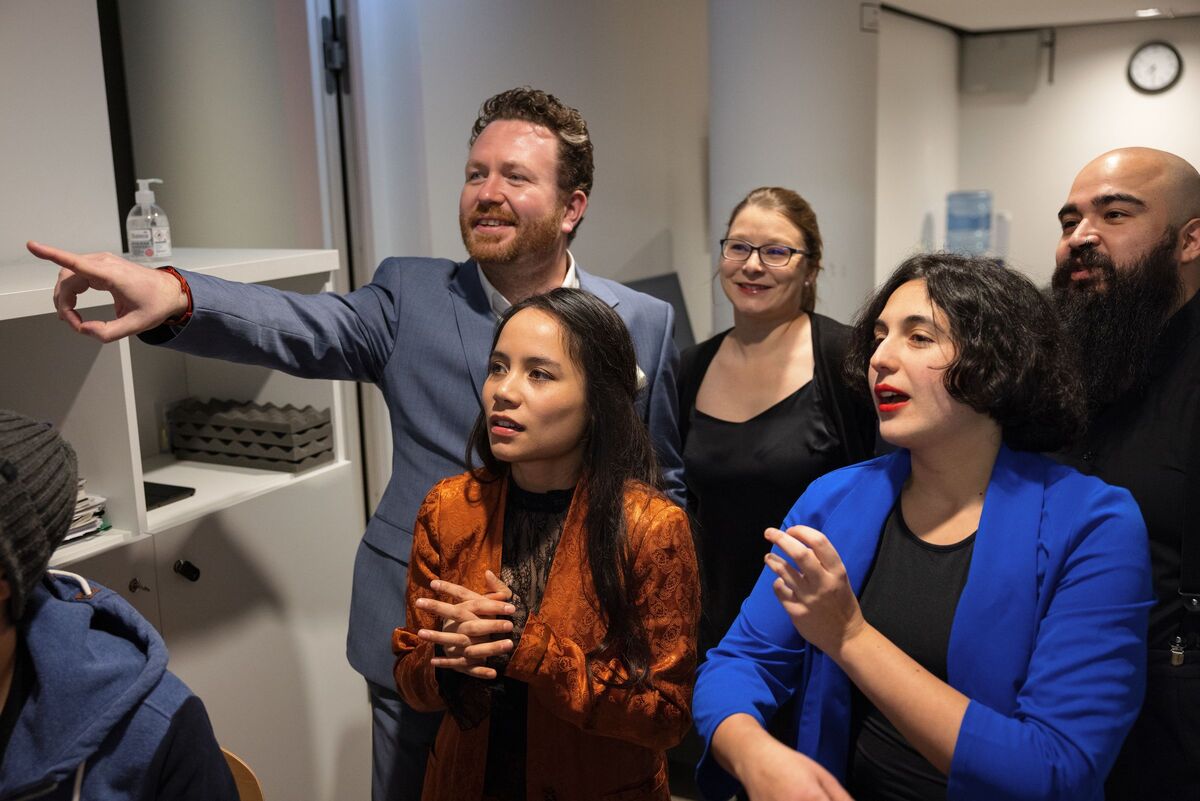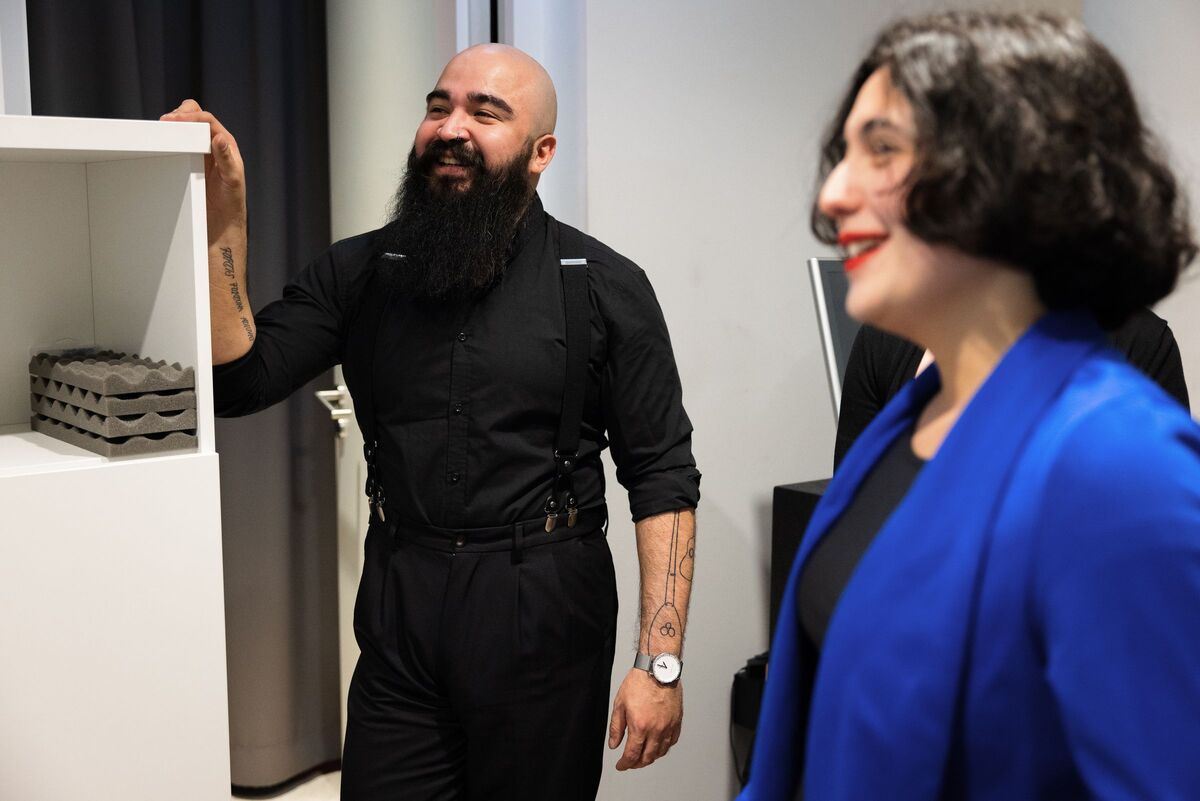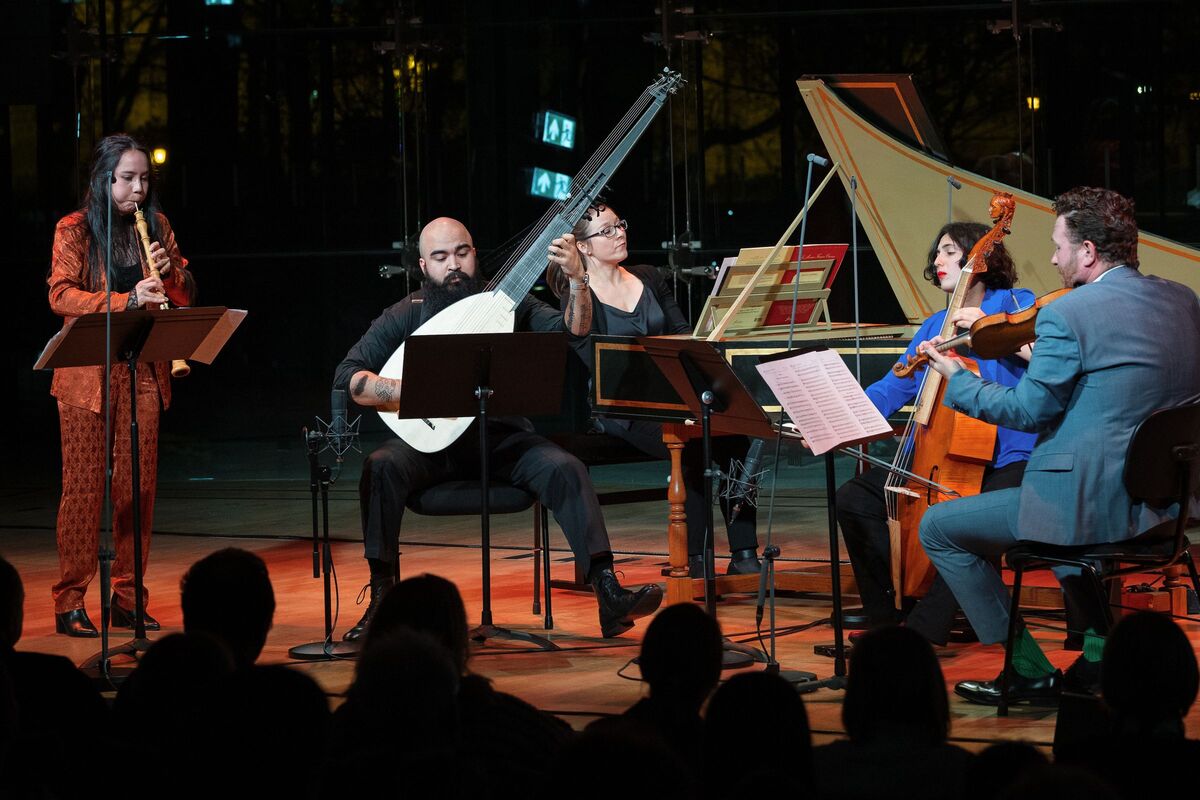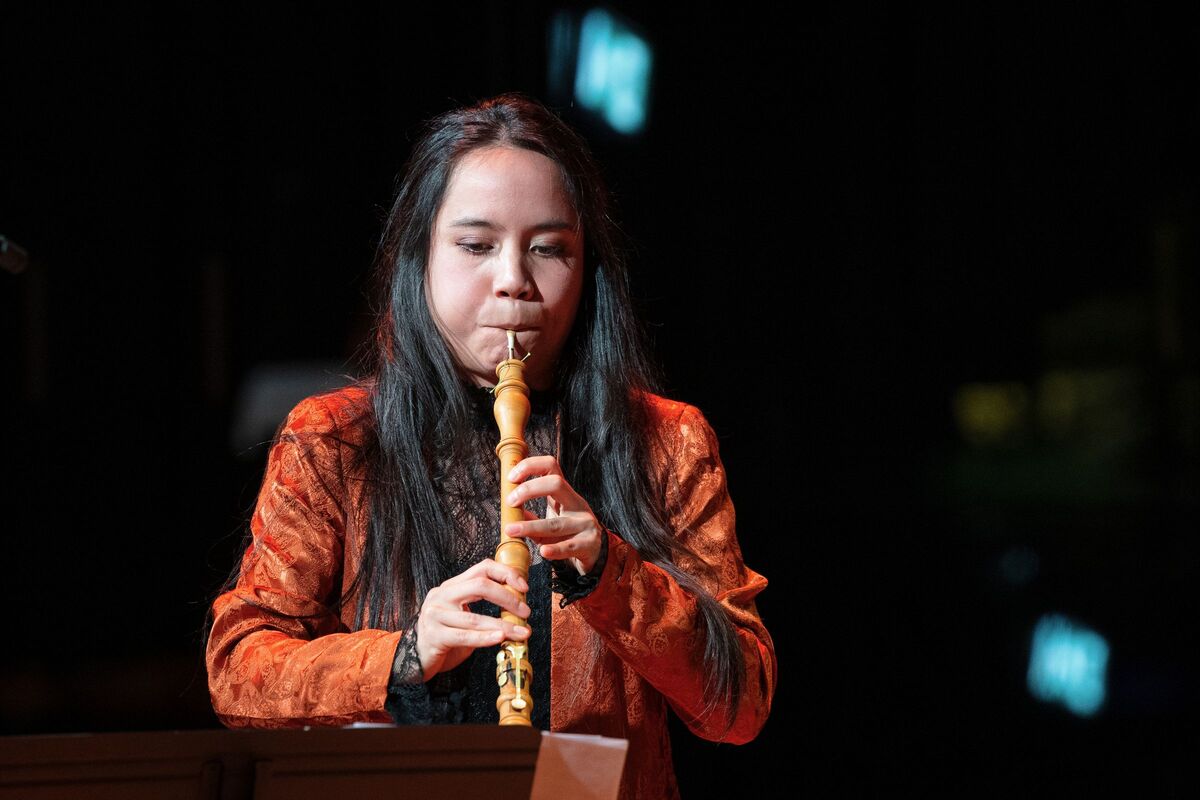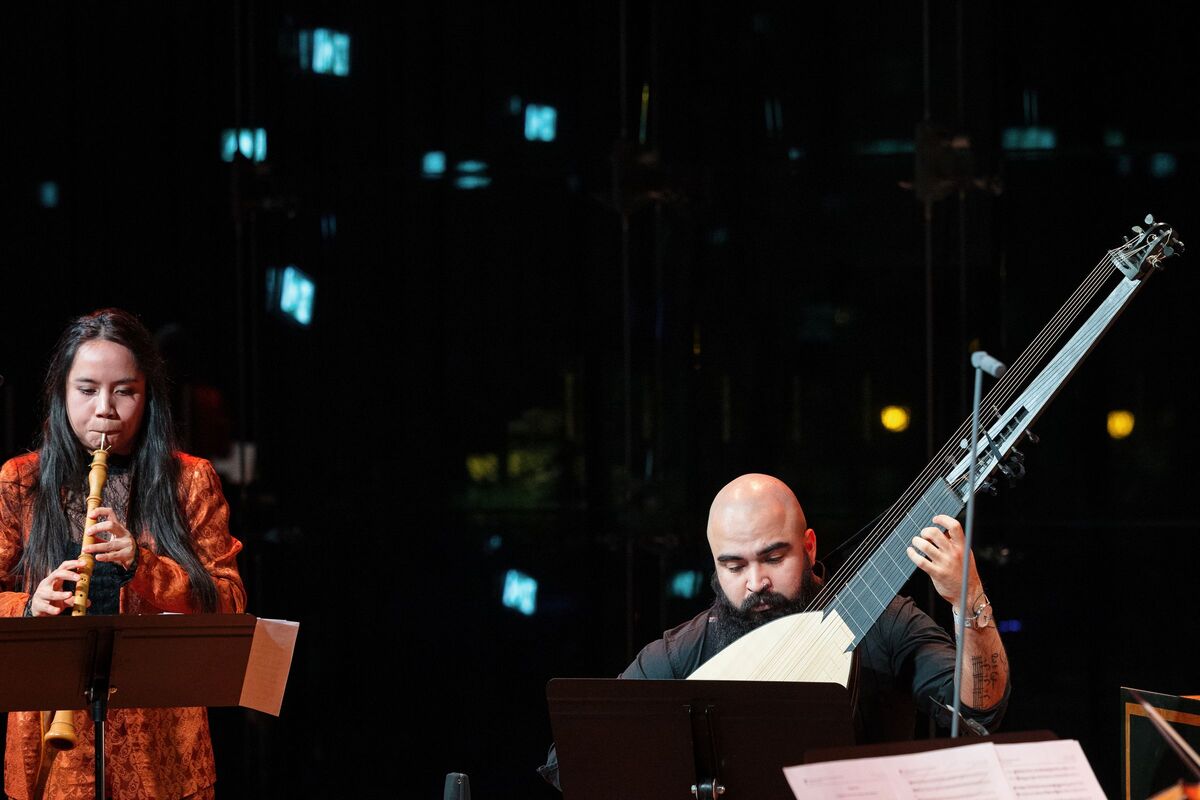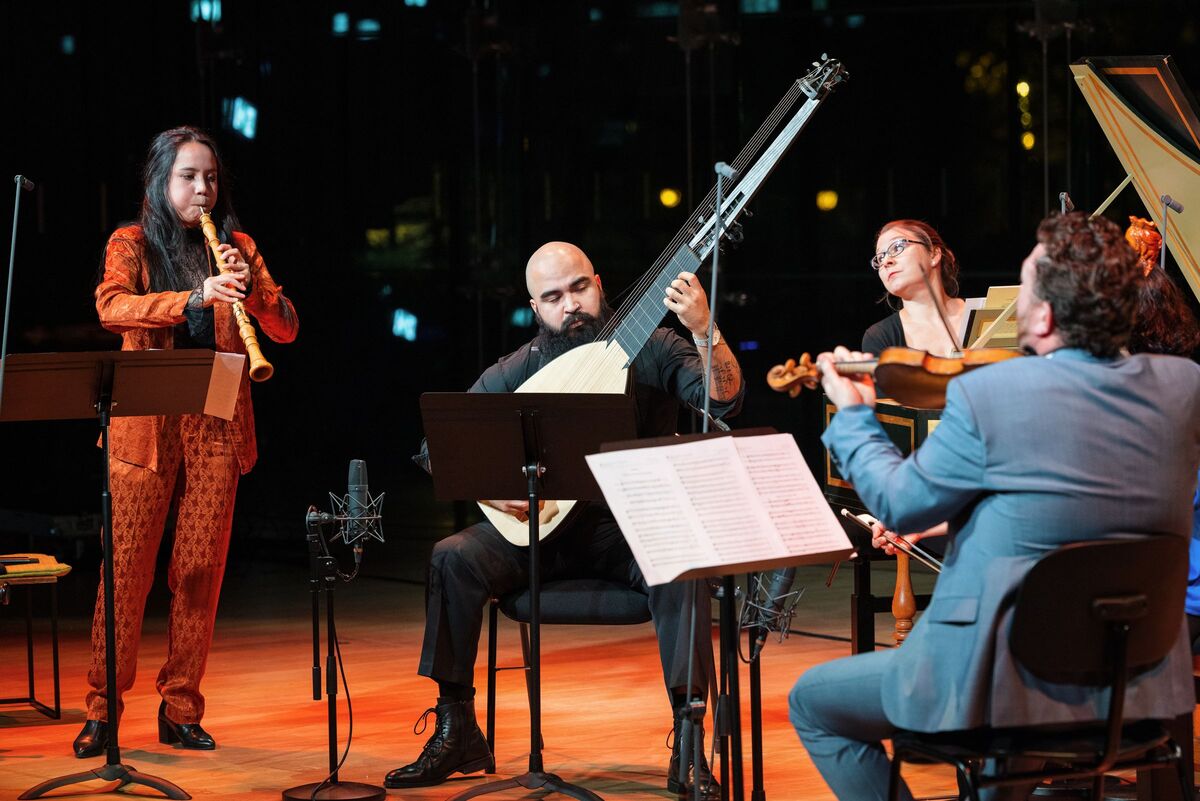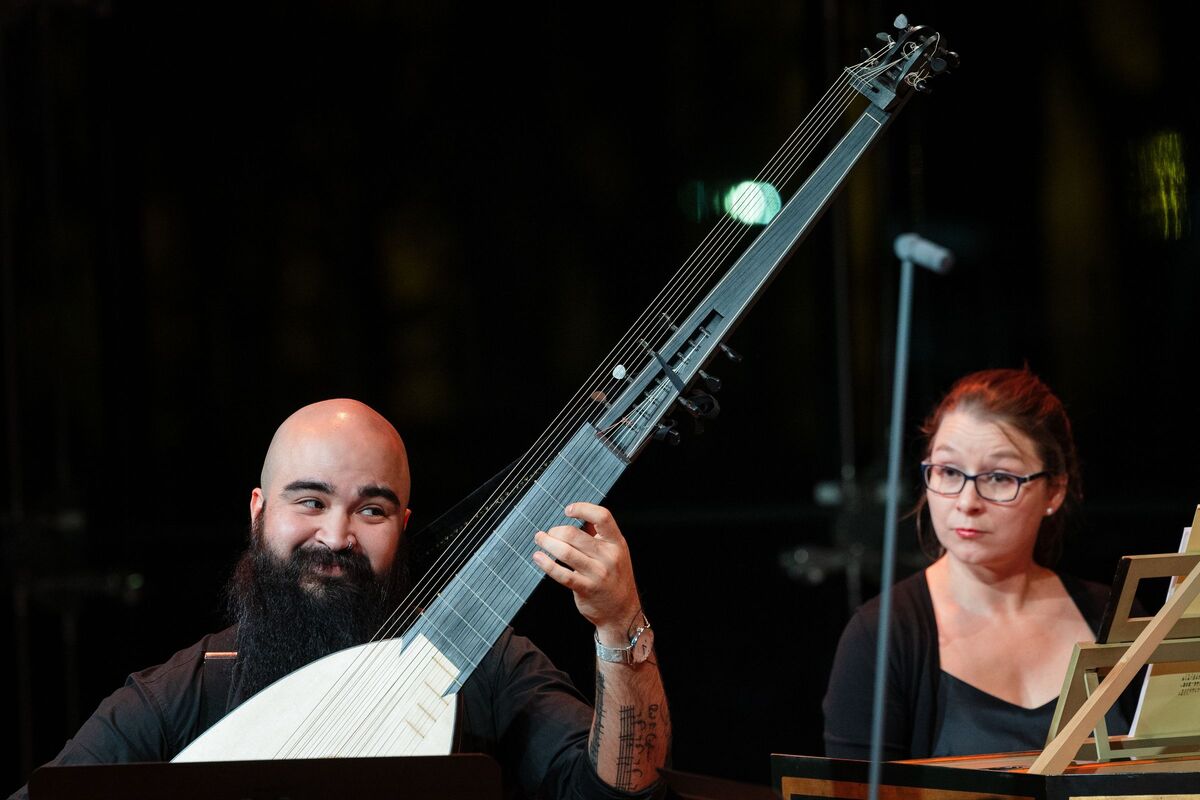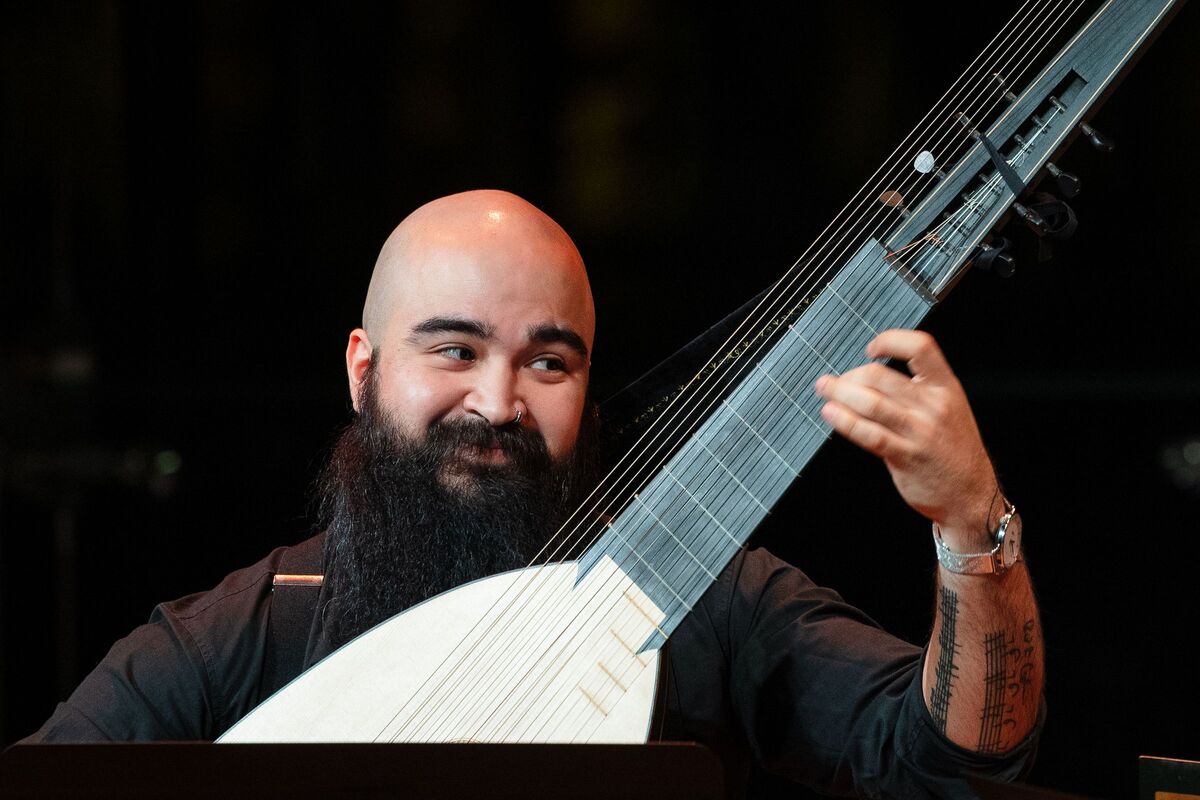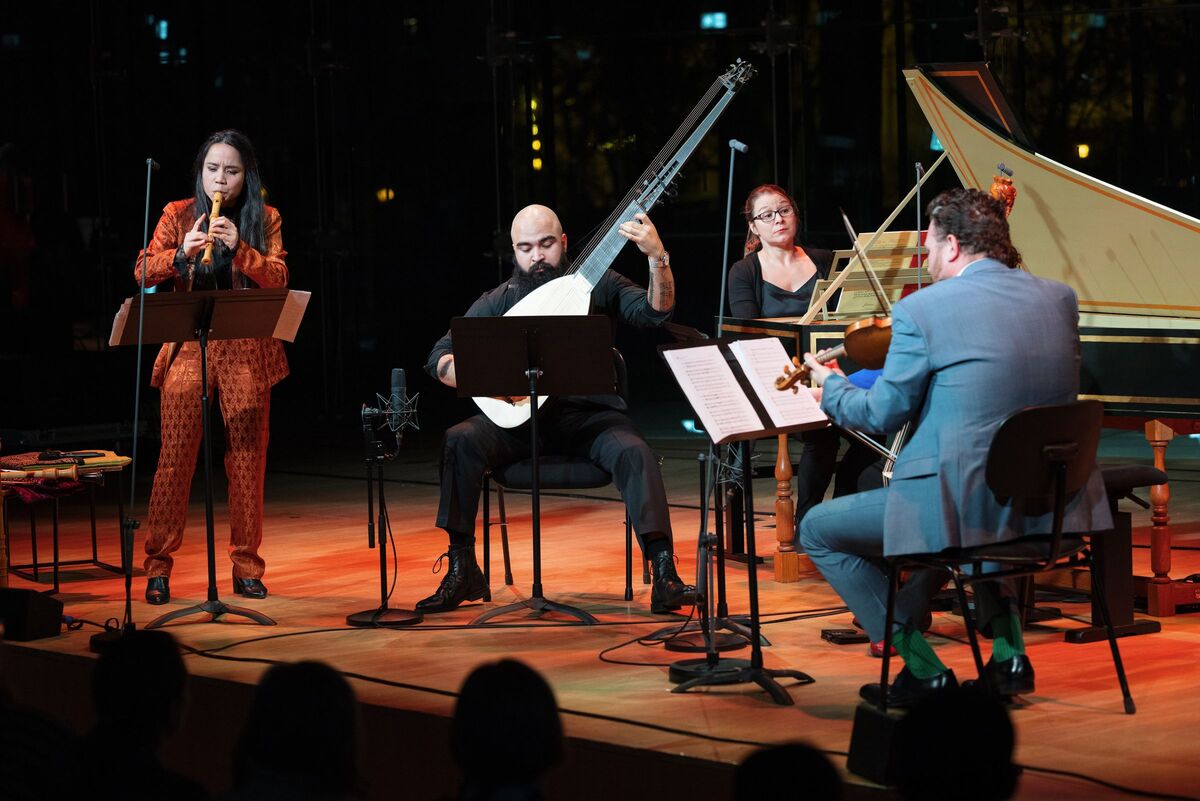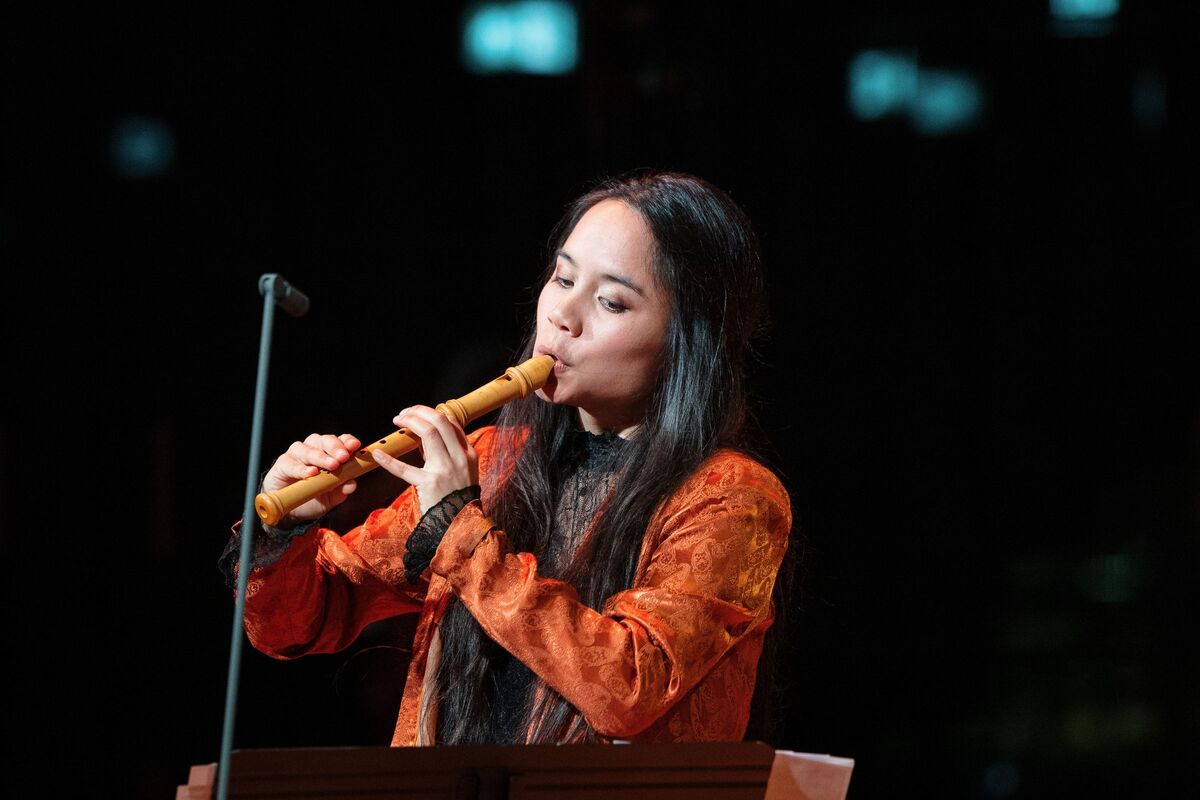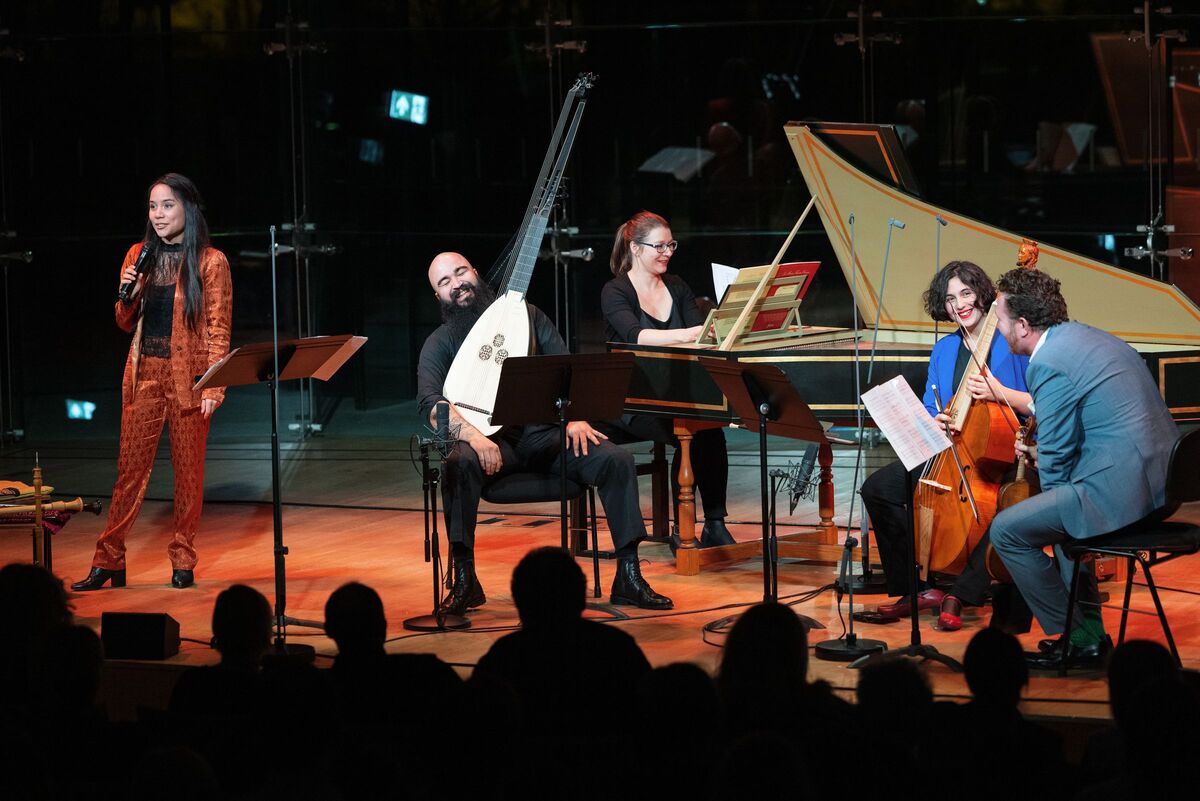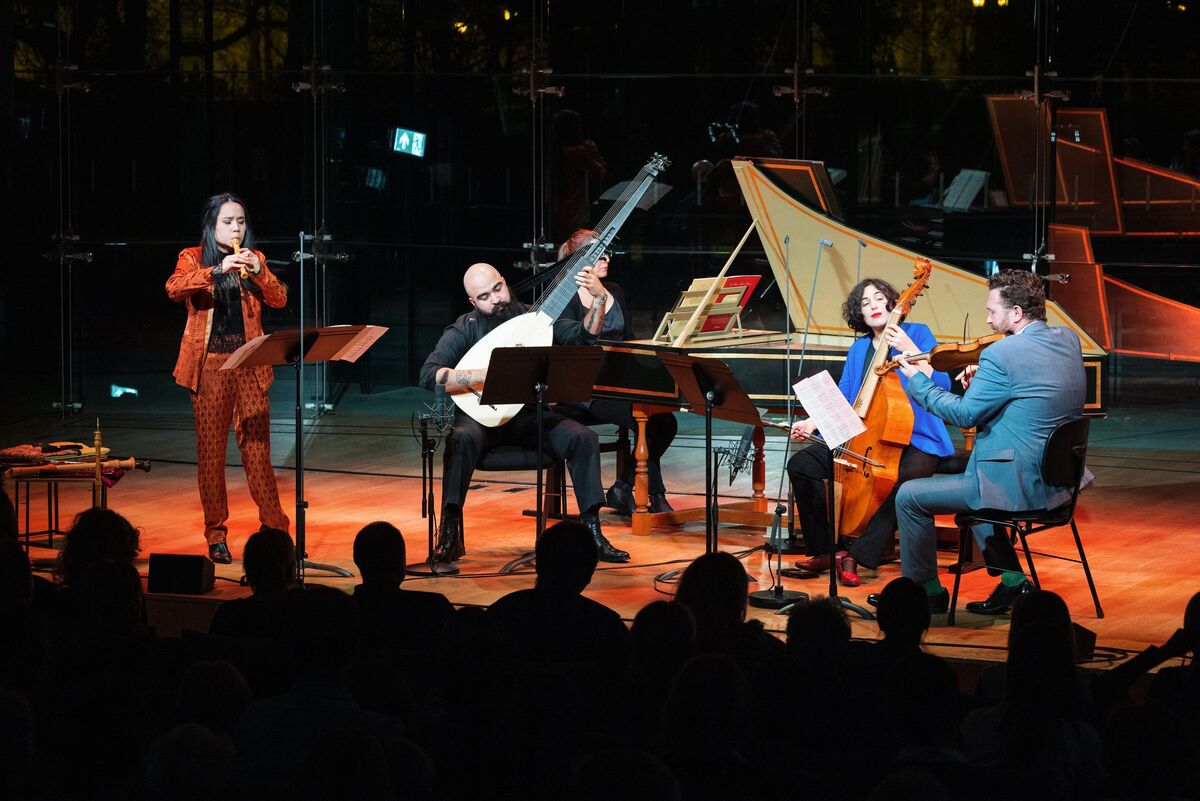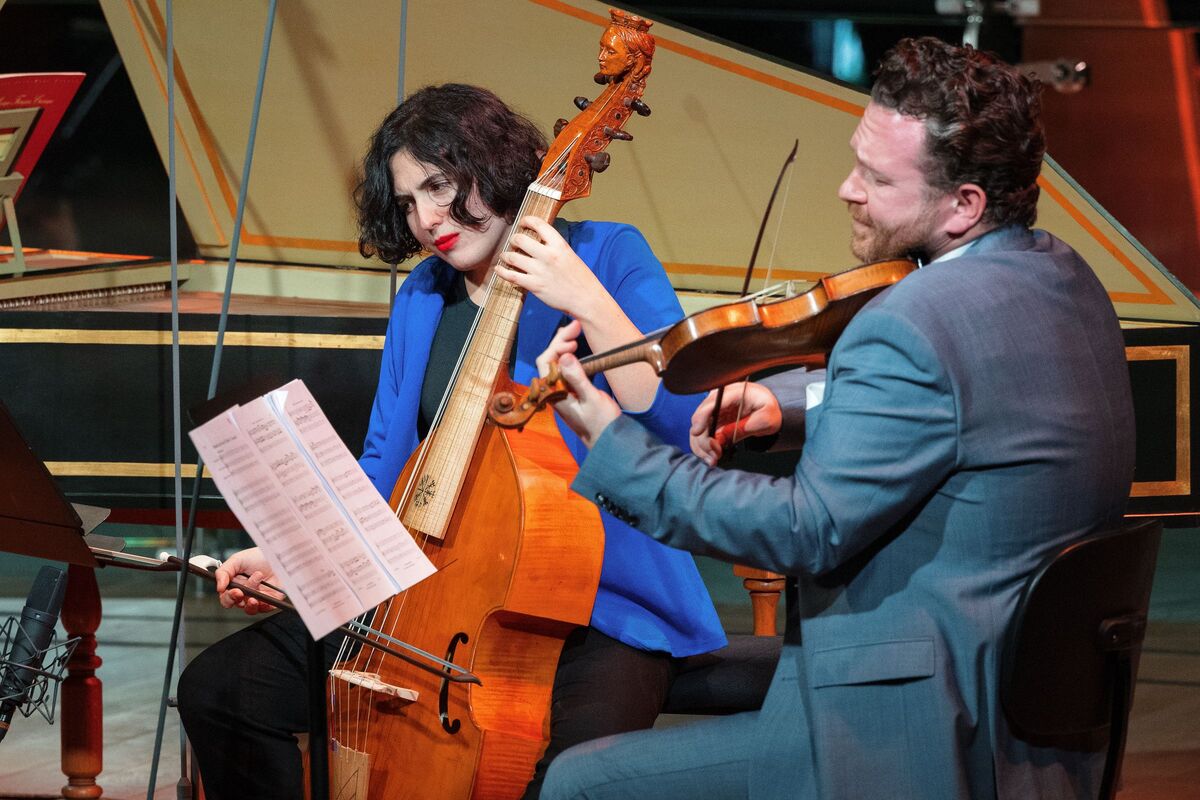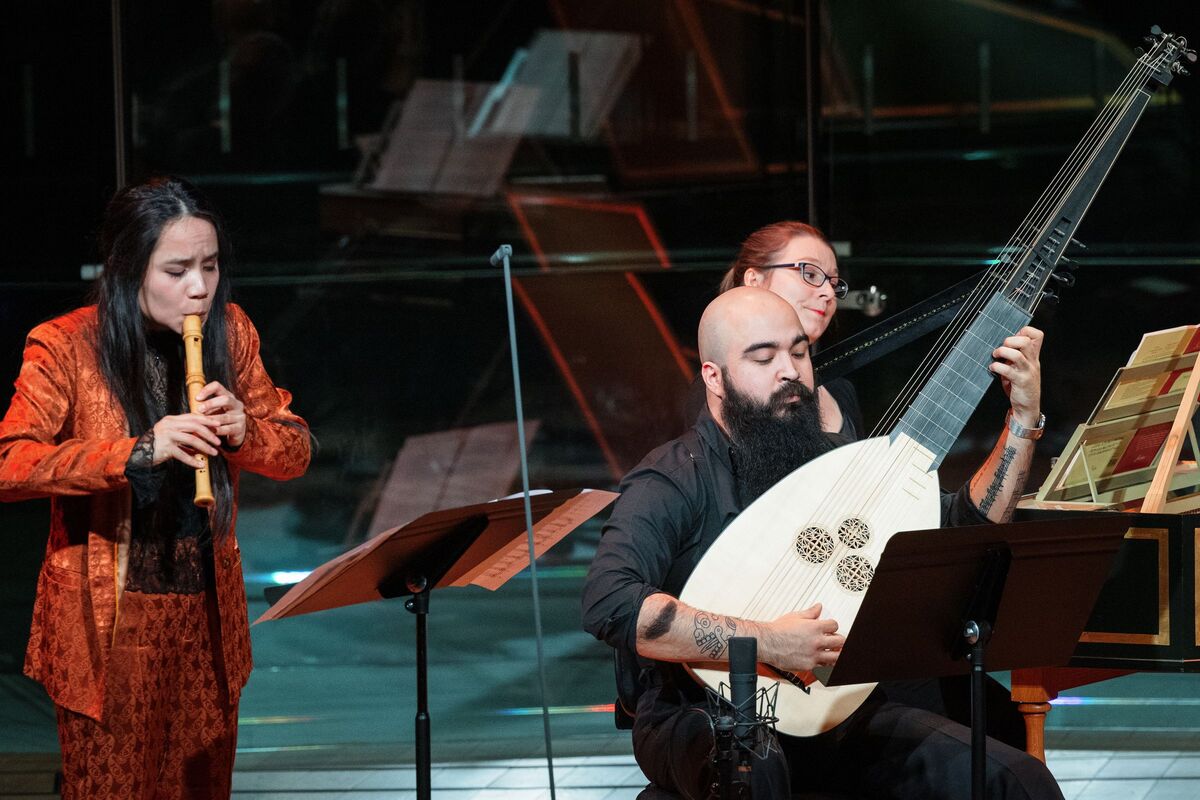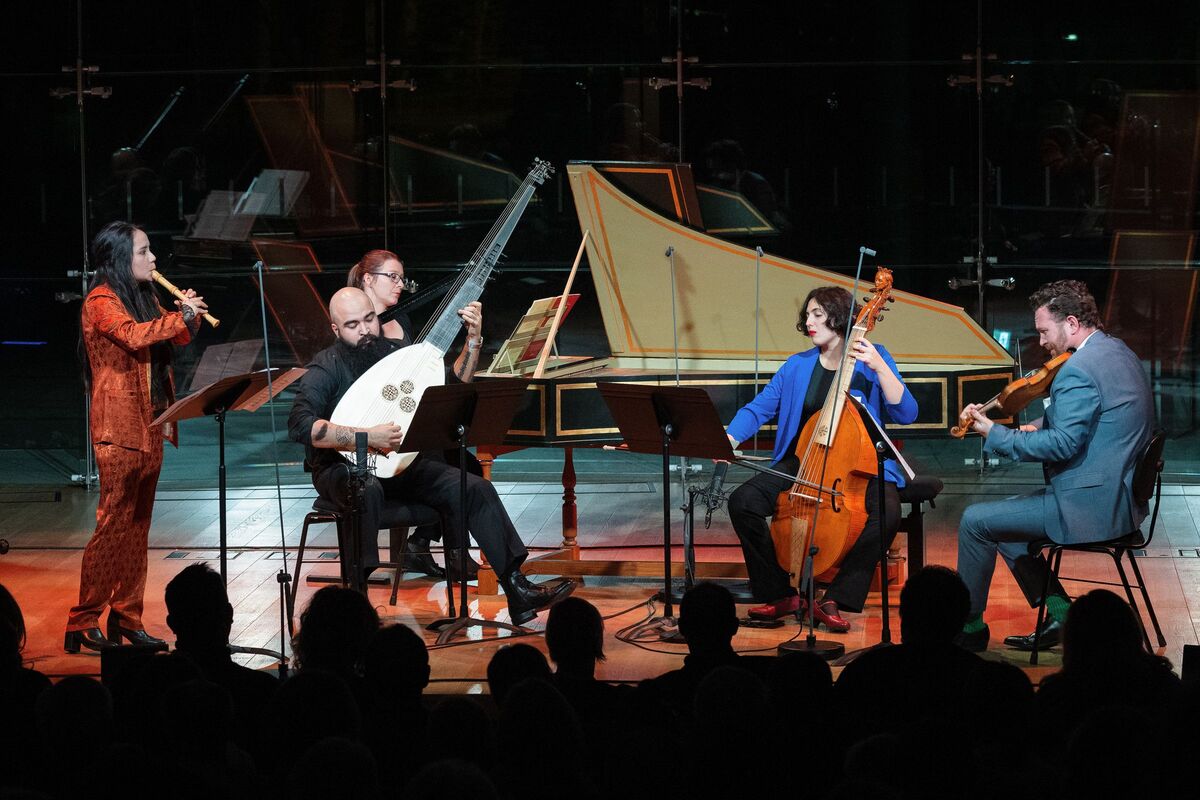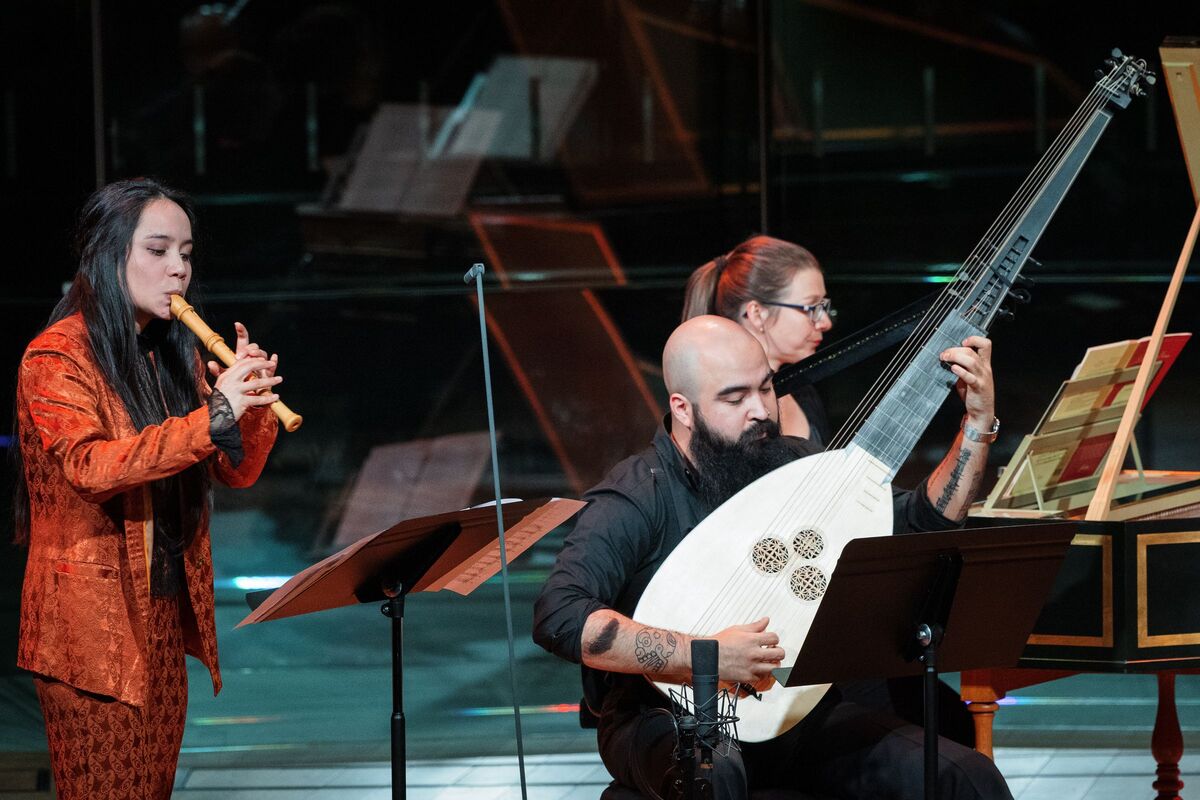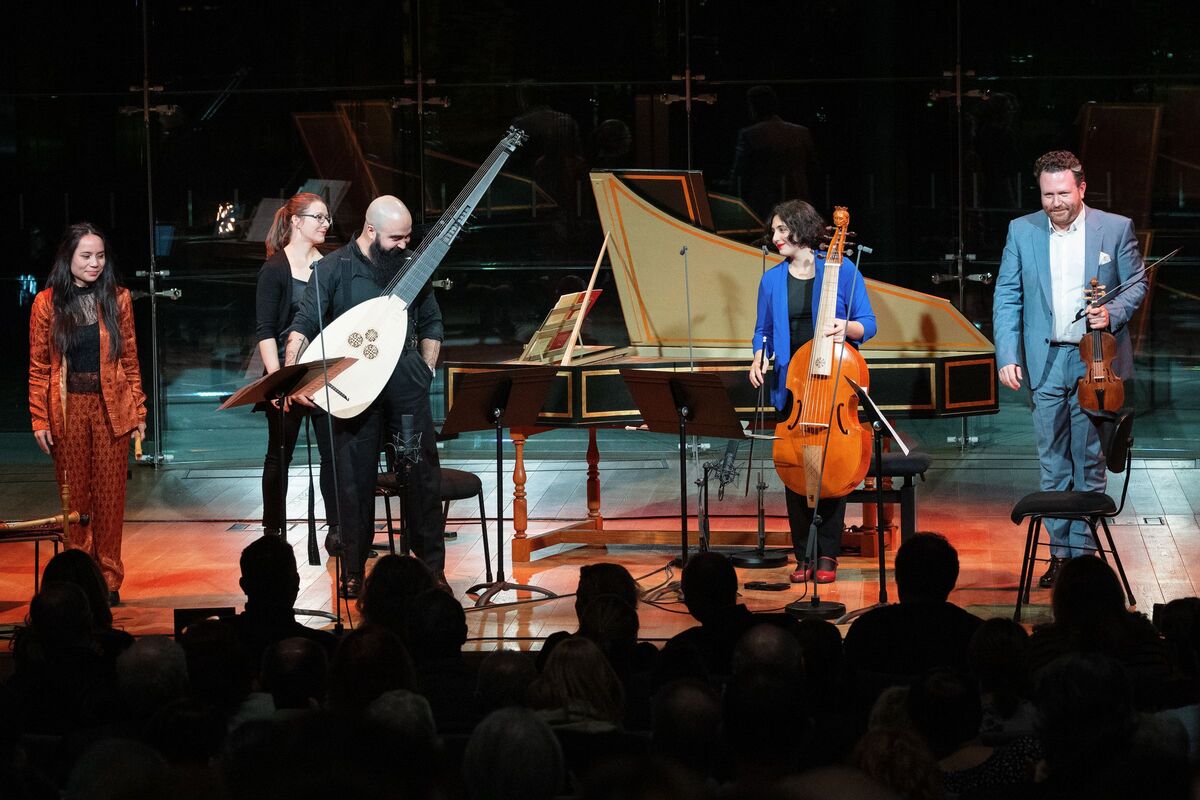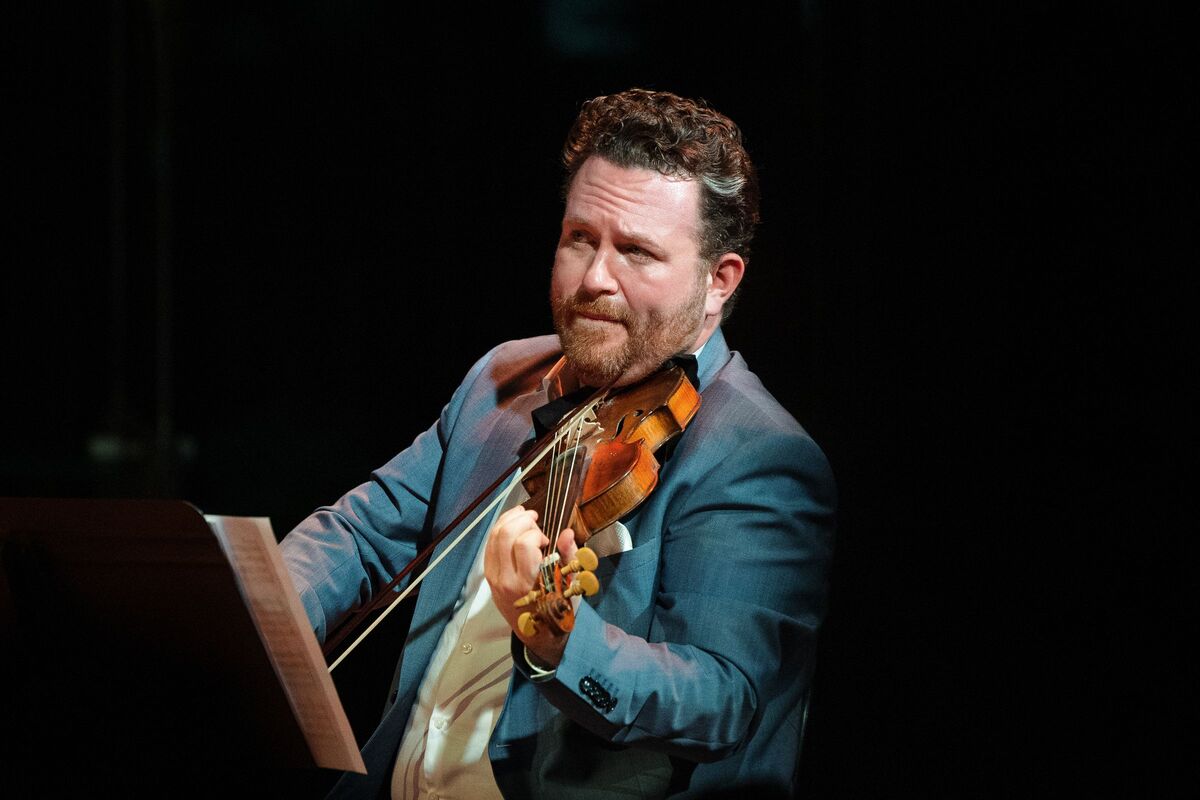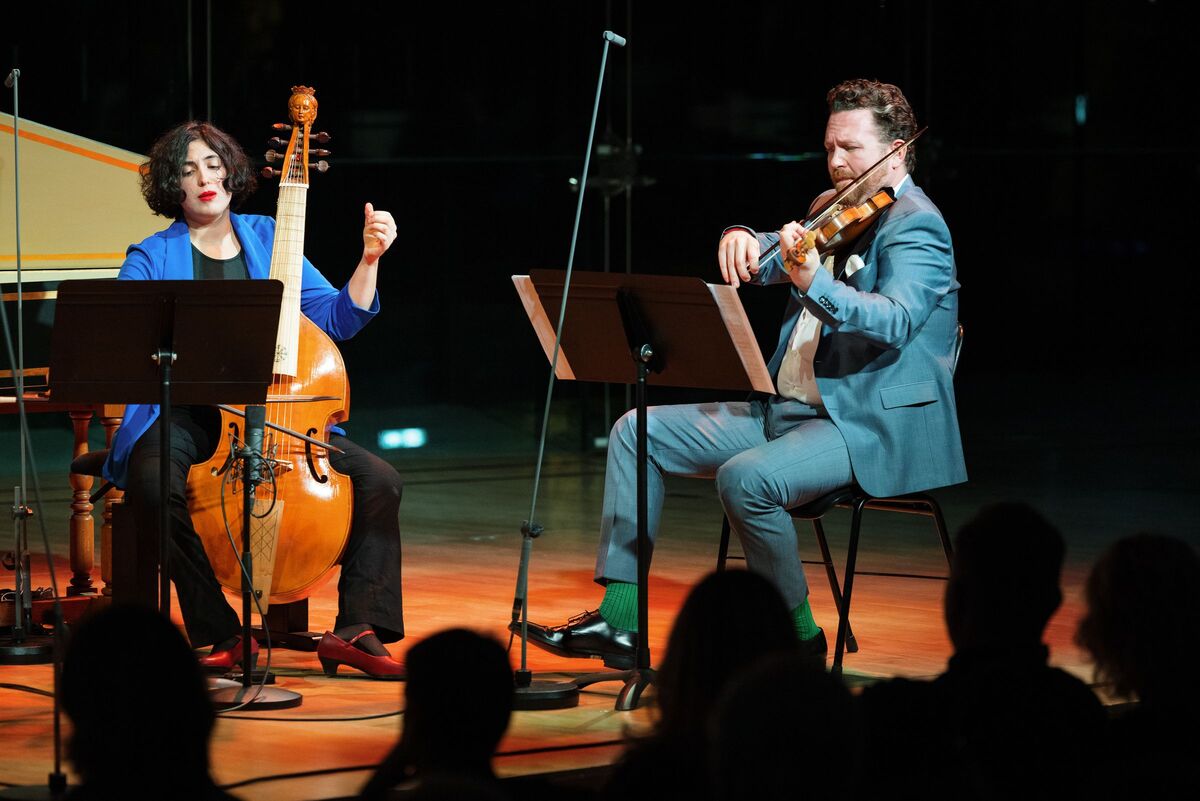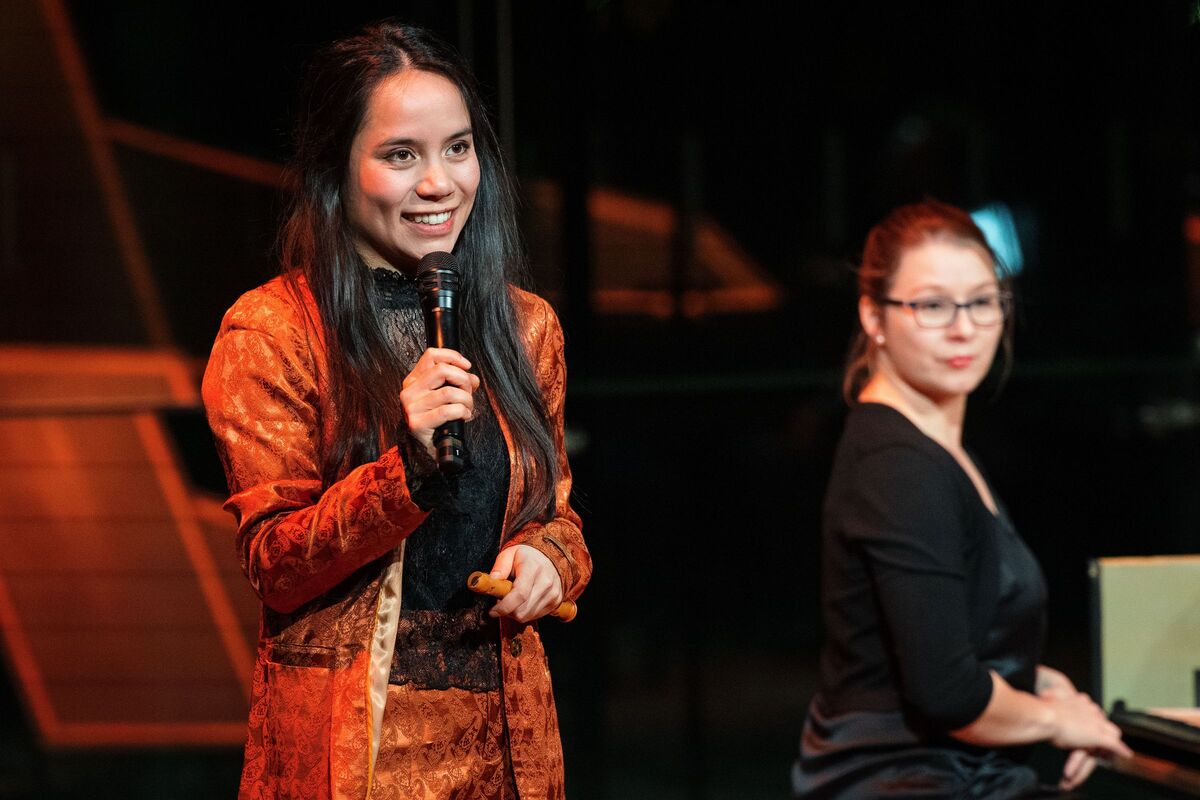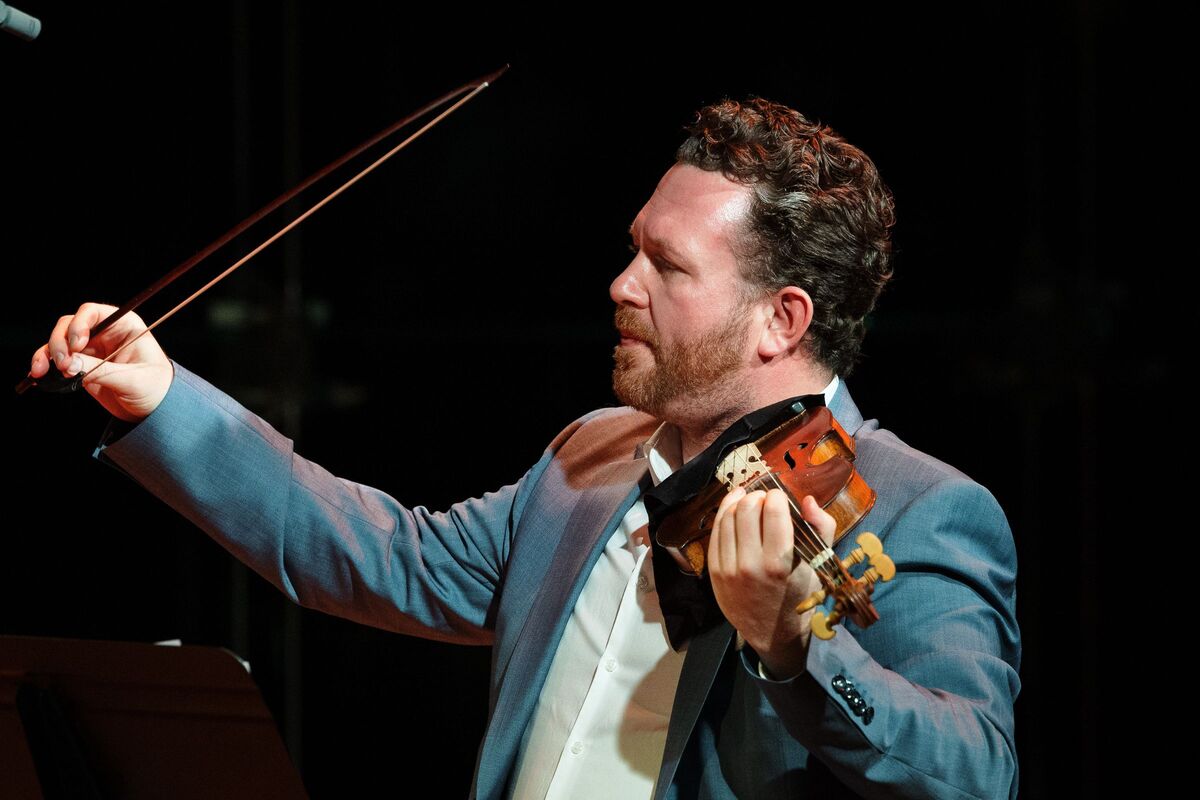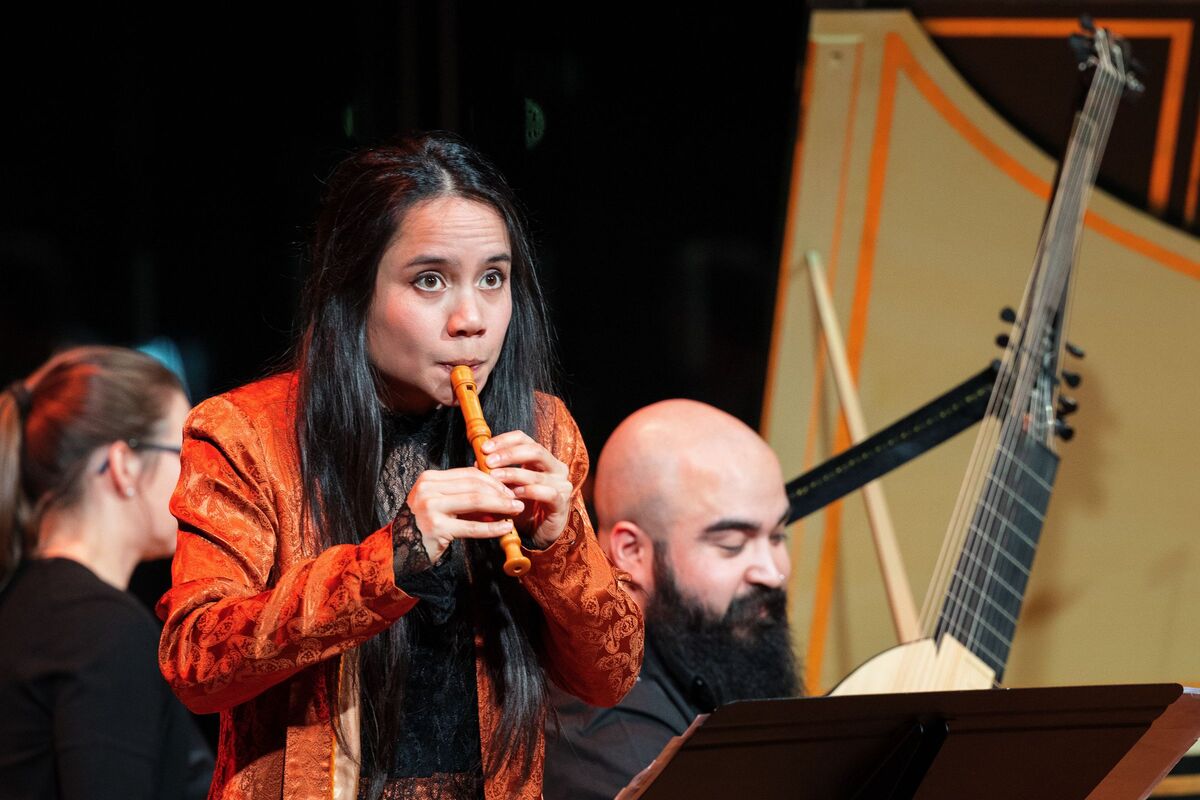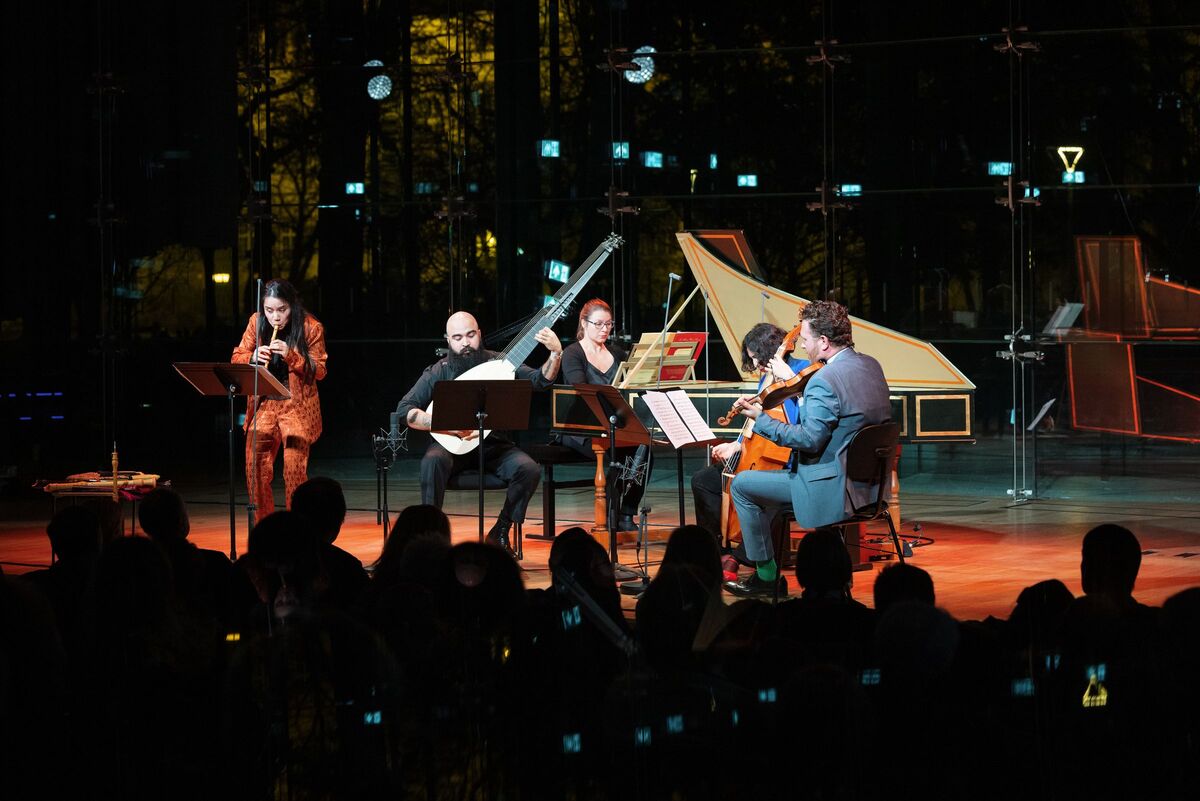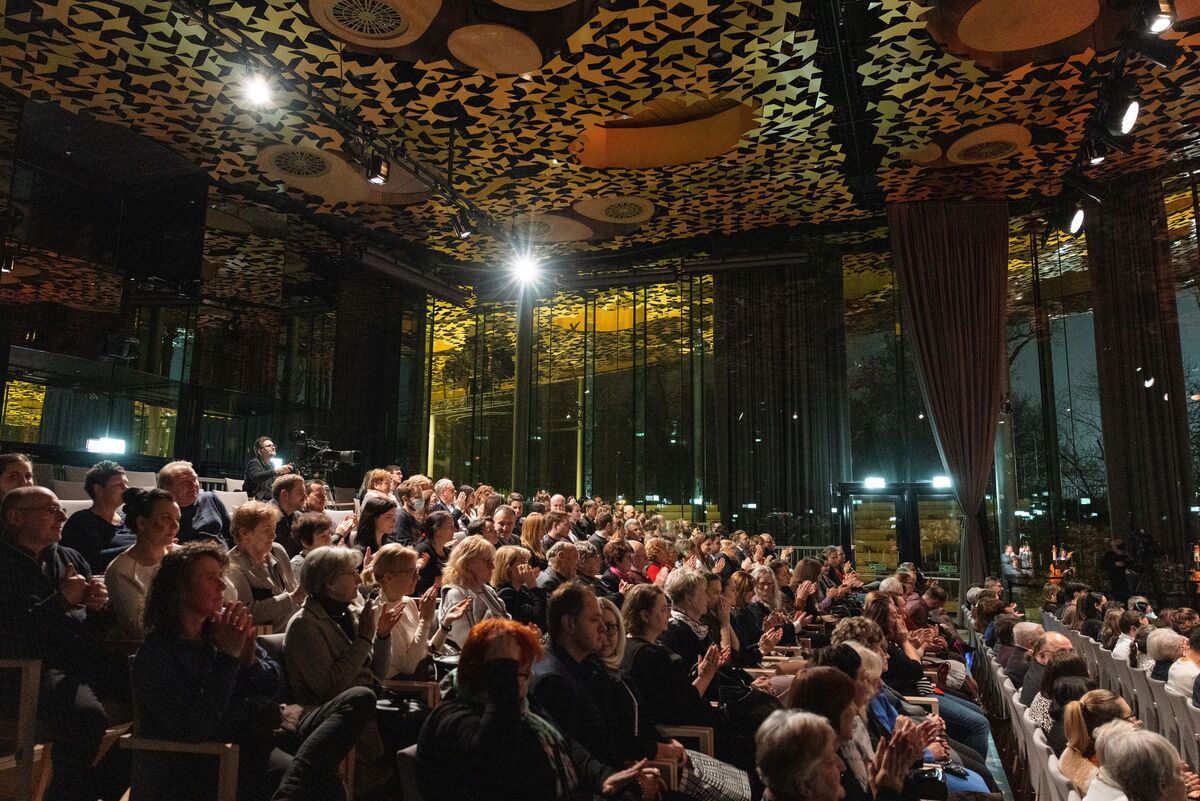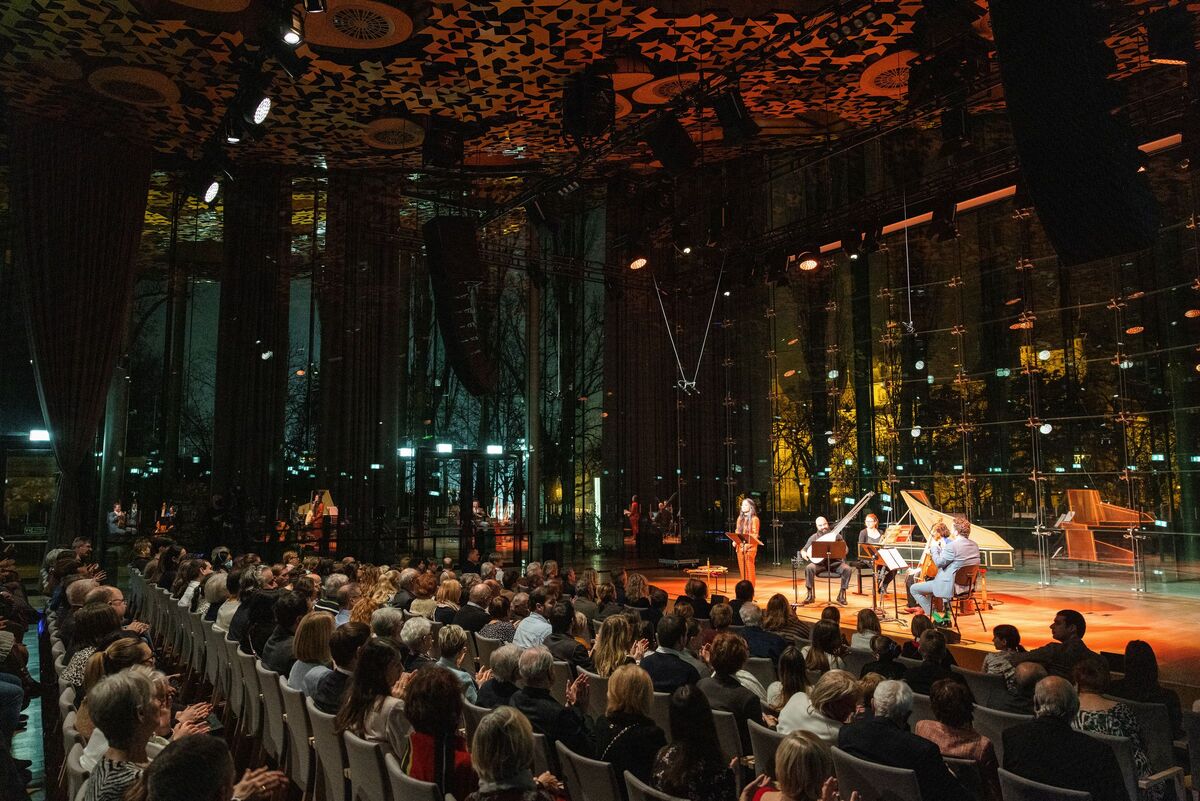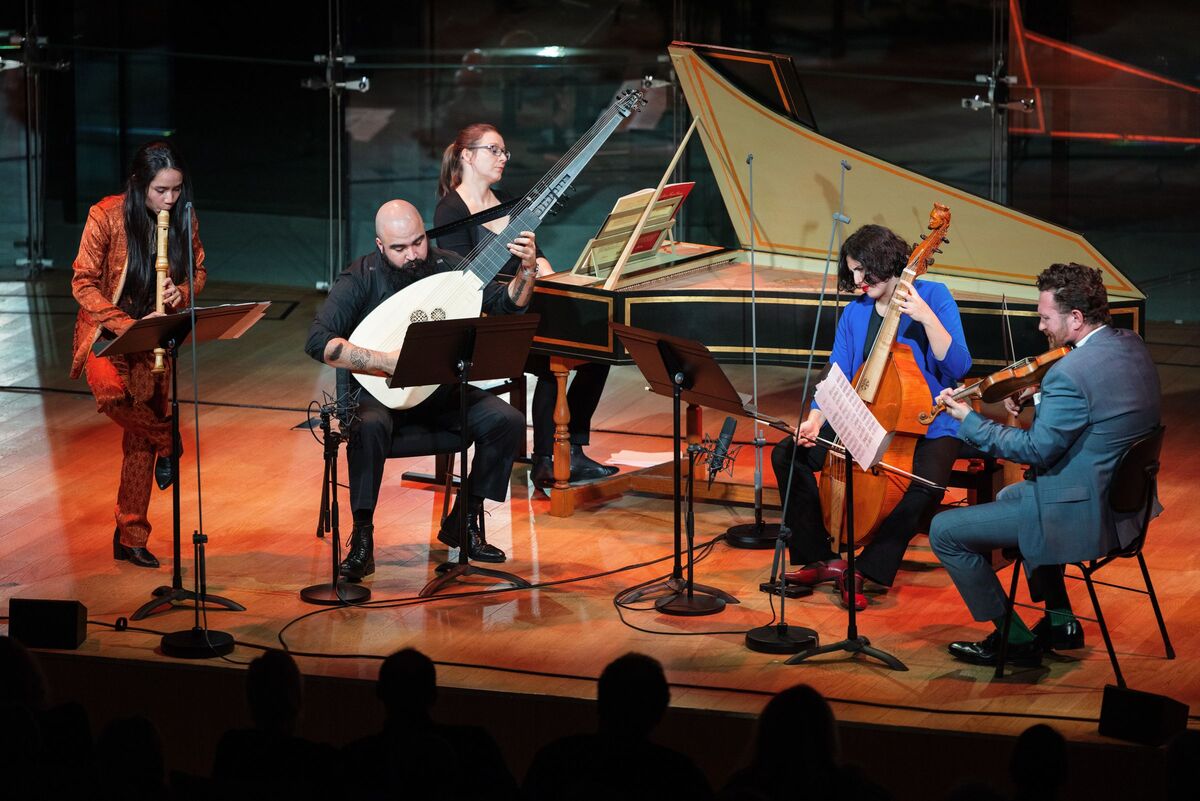 According to current regulations, from March 7, 2022, it is no longer obligatory to wear a mask when visiting the House of Music Hungary. Concerts, programs and exhibitions can be attended without a vaccination certificate or card.
Nevertheless we still encourage you to wear a mask during concerts. All current rules are subject to change based on the all-time rules and regulations of the government. We kindly ask you to check all current regulations for your event on our website before your visit in each case.