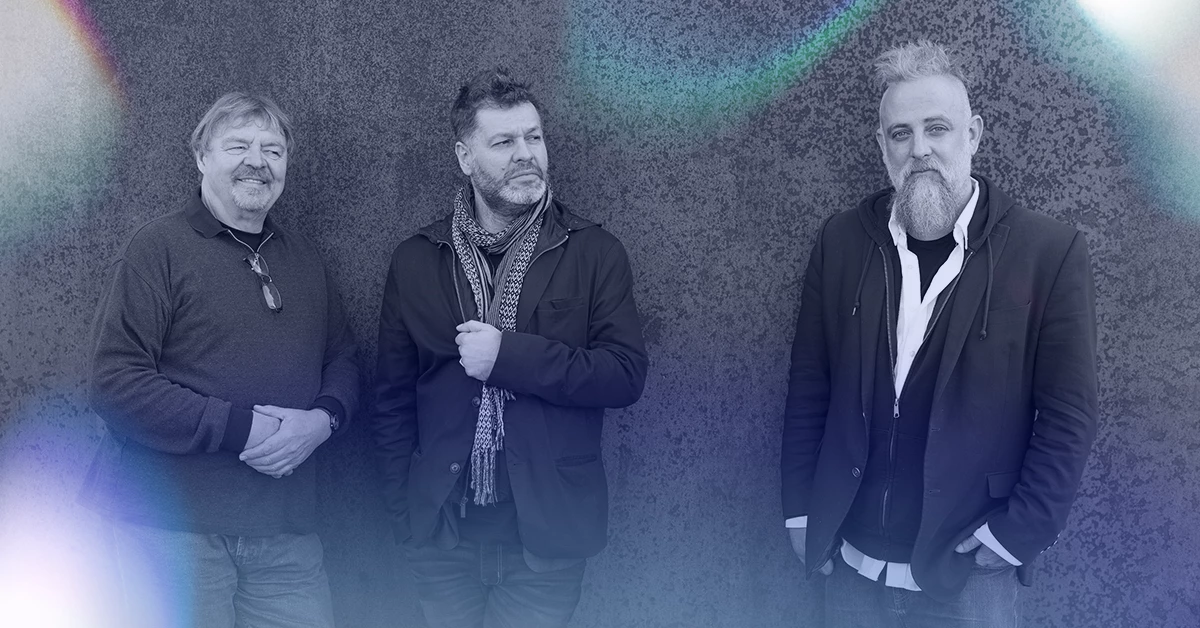 Lucian Ban, John Surman, Mat Maneri: Transylvanian Folk Songs
The Bartók Béla Field Recordings
Lucian Ban, John Surman, Mat Maneri: Transylvanian Folk Songs
The folk music collector and arranger Béla Bartók has not only inspired Hungarian musicians - as evidenced by the many excellent contemporary music, jazz and folk music publications – but, as well as being a world-famous composer, Bartók has also had a major influence on foreign musicians and composers as a folk music researcher. The latest revelation in this series is the joint album by three jazz musicians, Transylvanian Folk Songs – The Béla Bartók Field Recordings, which, true to its title, takes its inspiration from Bartók's collections and transposes Transylvanian folk music into an improvisational jazz format. Romanian-born but New York-based pianist Lucian Ban, English multi-instrumentalist John Surman on wind and keyboard, and American violinist Mat Maneri have drawn inspiration from centuries of folk song treasures, and their arrangements are as much acts of homage as gripping transformations. The trio were unable to perform this celebrated album live in 2020 due to the pandemic, but are now on the road and on their way to appearing at the House of Music.
Béla Bartók loved the folk music of western Transylvania, so much so that, after being touched by a folk song he had heard in 1904, he quickly set off in search of more. Over the course of a decade, he collected and transcribed thousands of melodies, recorded hundreds of folk musicians on wax cylinders, and called it his 'life's work' to complete his research into Romanian folk music. Nearly a century later, three distinguished improvisers – Mat Maneri, Lucian Ban and John Surman – have drawn fresh inspiration from the music that captured Bartók's imagination, and are revising their own approaches to Christmas carols, laments, love songs, harvest songs and much more. This radical reworking of Transylvanian folk songs is, as the JAZZ TIMES puts it, "as much a tribute as a transformation," and has won immediate acclaim from fans and critics alike. This chamber jazz album made several year-end charts, but the pandemic prevented them from touring with live performances, but what goes around comes around, and the trio are back on the road "to make those old bones dance once more".
Already discovered as a virtuoso in the late sixties, John Surman is a key figure in European jazz, and his performances on soprano saxophone, bass clarinet and keyboards can be heard on many great ECM label recordings.
Lucian Ban, who comes from a small village in the region where Bartók conducted most of his research, has a history of using Transylvanian folk music in his work, which with improvisation playing a key role cuts across the genres of classical music and jazz. An increasingly popular musician since the turn of the millennium, Ban has released a number of highly acclaimed albums in recent years.
Brooklyn's Mat Maneri has an instantly recognisable sound and approach that fuses the disparate worlds of jazz and microtonal music in a fluid and remarkably expressive way. In 1990, Mat co-founded the legendary Joe Maneri Quartet whose recordings have been widely acclaimed by critics and fellow musicians as the most important developments in twentieth-century improvisational music.
The main supporter of the event is the Romanian Cultural Institute.